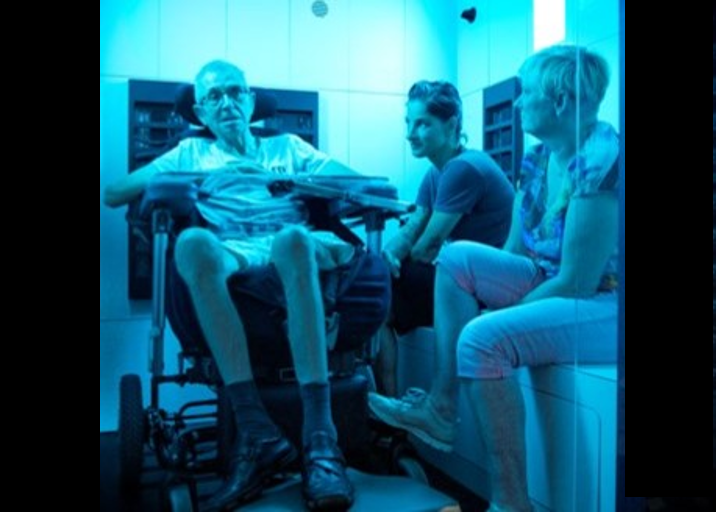 Hoe breng je nog wat levensvreugde in het leven van verstandelijk beperkte of dementerende mensen die vrijwel nergens meer op reageren?
Zorginstelling Philadelphia doet sinds een maand een experiment met een rolstoeltoegankelijke 'belevingscabine' op een van haar locaties in Brunssum.
Wandeling
Daarin kunnen mensen die bijna niets meer kunnen kijken, luisteren, voelen en ruiken aan een van hun geliefde momenten. Een wandeling over het strand, bijvoorbeeld. Of tussen de olifanten op de savanne. Of een concert bezoeken van je lievelingsband, zoals Led Zeppelin.
Onderzoek
De reacties van de cliënten worden gemeten voor een toekomstig onderzoek naar de effecten op de gezondheid. Philadelphia heeft inmiddels al tweehonderd ervaringsmomenten geregistreerd.
Cabine
De cabine is voor het onderzoek ter beschikking gesteld door het Brabantse startup-bedrijf Sensiks dat deze zogenoemde 'sensory reality pod' met de feedback uit Brunssum nog verder wil ontwikkelen voor gebruik in de zorg.
bron: https://www.limburger.nl/cnt/dmf20170828_00045626/met-je-rolstoel-tussen-de-olifanten-of-naar-een-concert-van-led-zeppelin