Onze hersenen begrijpen de wereld rondom ons pas echt door het combineren van de informatie die doorgestuurd wordt door al onze vijf zintuigen.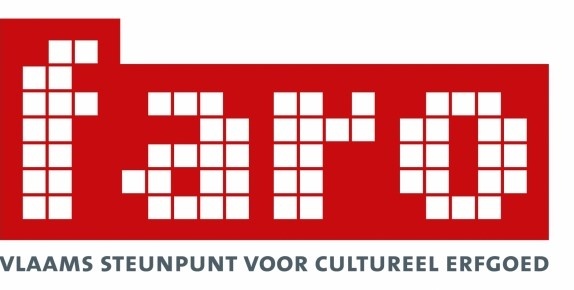 Tentoonstellingen die alle zintuigen tegelijk aanspreken zijn voor erfgoedinstellingen nog een verre droom. En toch. Een Nederlandse start-up ontwikkelde een multisensoriële cabine die in verschillende sectoren kan worden ingezet. Naast virtual reality (VR), augmented reality (AR) en mixed reality (MR) voegen ze zo met sensory reality (SR) een nieuwe term toe aan onze woordenschat.
Elk zintuig apart ...
Vandaag zijn tentoonstellingen en museale opstellingen in hoofdzaak nog een visuele belevenis. Door het toevoegen van geluid aan een tentoonstelling kan al heel wat worden gedaan, maar bij een bezoek aan een erfgoedinstelling is onze reuk-, smaak- en tastzin veelal nog afwezig. Hierdoor missen we heel wat, want onze hersenen begrijpen de wereld rondom ons pas echt door het combineren van de informatie die doorgestuurd wordt door al onze vijf zintuigen.
Tentoonstellingsbouwers experimenteren daarom maar wat graag met manieren om in een museale opstelling ook onze andere zintuigen aan te spreken. Vroeger gebeurde dit nog artisanaal. In 2011 liep in Leuven bijvoorbeeld Geuren en Kleuren, een tentoonstelling waarbij bezoekers de doordringende geur van hop of van gebakken haring konden ruiken via geurreceptoren die in de opstelling waren verwerkt.
De huidige technologische ontwikkelingen stellen ons in staat om meer en verschillende zintuigen aan te spreken. Enige tijd geleden schreef ik nog een blog over Tate Sensorium, een experiment dat een antwoord wou vinden op de vraag of we door smaak, reuk, tast en geluid anders naar kunst zouden 'kijken'.
... of alle vijf tegelijkertijd
De grote uitdaging ligt hem evenwel in het aanspreken van alle vijf zintuigen tegelijkertijd. De Nederlandse start-up Sensiks slaagde recent in dit opzet met de ontwikkeling van een cabine waarin een audiovisuele ervaring wordt gesynchroniseerd met reuk, temperatuur, lucht, luchtstroom, trillingen, smaak en lichtfrequenties. Door simultaan alle zintuigen te stimuleren, krijg je het gevoel dat je werkelijk ergens 'in' zit. Je waant je bijvoorbeeld in een bos of op het strand. Ondertussen worden biometrische gegevens van de persoon in de cabine, zoals hartslag en vochtverlies, door sensoren gemeten. Die data zorgen ervoor dat de cabine dankzij artificiële intelligentie kan leren en bij een volgende sessie, afhankelijk van het humeur van de persoon op dat moment, suggesties kan doen.
Deze ervaring, die de slimme Nederlanders hebben gelanceerd als sensory reality (SR), kan worden toegepast in tal van sectoren zoals wellness, reizen, retail, educatie en games. Maar vooral in de geestelijke gezondheidszorg, onder meer voor personen met dementie, met autisme of met een depressie, ziet men veel potentieel voor SR. Het is nu wachten op het eerste museum dat hiermee aan de slag gaat.
Bron: https://faro.be/blogs/bart-de-nil/sensory-reality-alle-zintuigen-een-doos