SENSIKS. was invited to demonstrate the sensory reality pod at the MAD WORLD Summit in London. Below some information on the event and some impressions the booth.


In our "mad world", where the workplace is evolving faster than ever before, the need to address mental health and wellbeing is increasingly a top priority for business leaders. A proactive approach to caring for the body and the mind benefits everyone. It not only makes sense on a human level – poor mental health ultimately costs employers billions in productivity and related expenses.
With today's and tomorrow's top talent demanding better support in the workplace and innovative strategies to address mental health and wellbeing, employers must be prepared to redefine workplace culture and adopt solutions.
"The workplace is a force for good in mental wellbeing... Business has to play its part and be confident about playing its part" - Sir Ian Cheshire, Chairman, Barclays UK and Campaign Chair, Heads Together
Business leaders are in a unique position to drive systemic change. However, many are struggling to put in place strategies that will have a sustainable impact across their organization.
"Our mission: to accelerate the shift from stigma to solutions by ensuring every employer – large, medium and small – has the insights, inspiration and contacts they need to make a difference to workplace culture, mental health and wellbeing" - Claire Farrow, Global Director of Content, Mad World & Make A Difference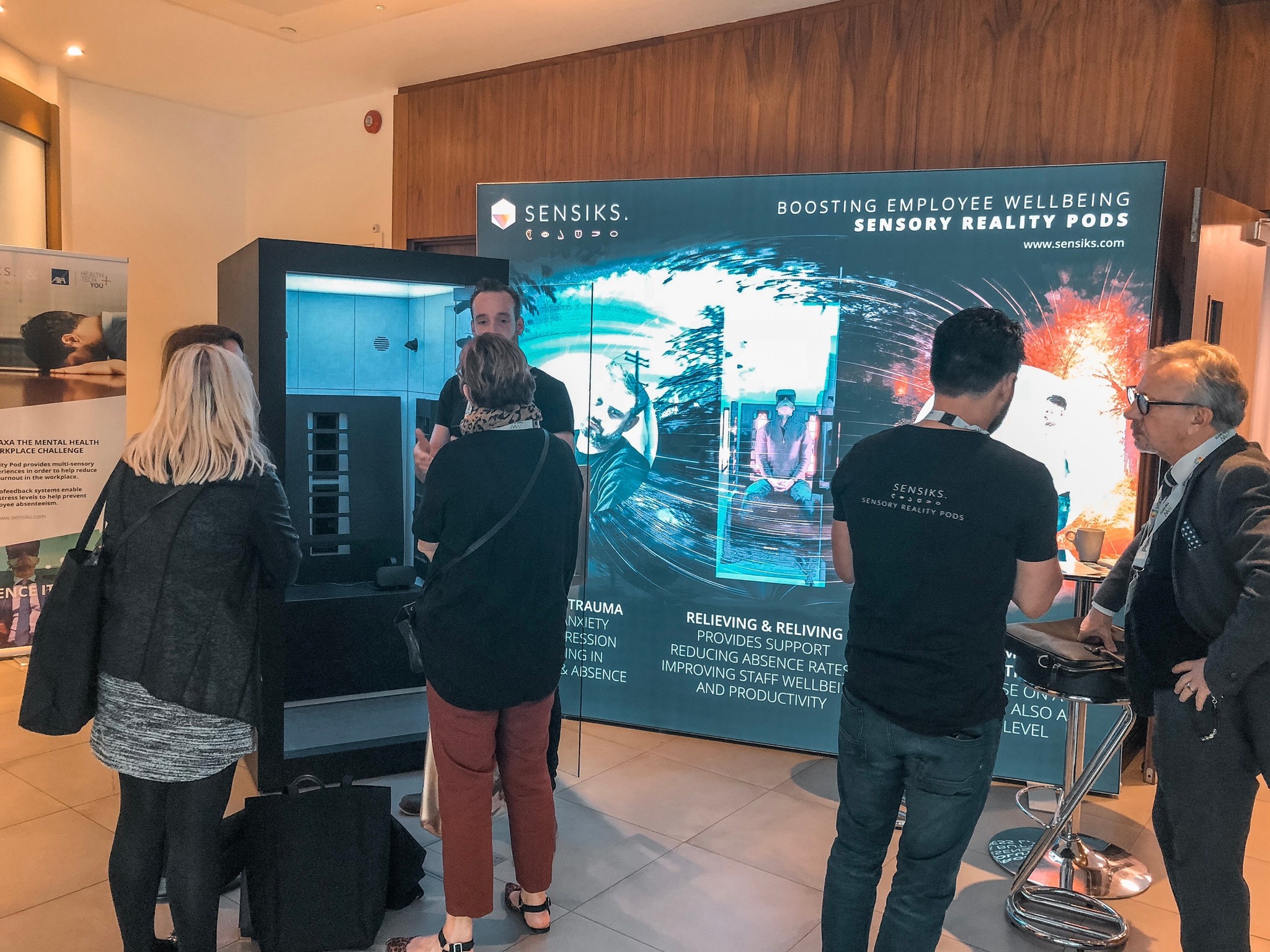 Building on the impact of the first two Mad World Summits, the 2020 event event will feature fresh insights – both from leaders in established industries and from bold disruptors who are setting a new benchmark for company culture. Through the lens of mental health, we'll showcase tangible whole-person solutions – blending best-practice case studies – from the UK and beyond – with the most exciting ideas driving innovation.
Harnessing the power of business, Mad World Summit convenes a range of commercial leaders: from C-suite to line managers and next-generation leadership teams; from SMEs to FTSE 100 companies.
Whether you're just getting started with the mental, physical, financial and social elements of a wellbeing strategy, or you're moving to the next level of implementation, Mad World Summit is the premier B2B event for 1000+ delegates and visitors looking for cross-sector collaboration, inspiration and to find the right solutions for your organisation – now, and for the future.
---
Mad World – Objective
Our objective with the Mad World Summit is to shift the conversation about mental health in the workplace up a gear; accelerating the shift from stigma to solutions. By focusing on fresh thinking, we will draw in those that have not yet been reached, as well as those that are looking for ways to build on and bolster their commitment to employee mental health, wellbeing and workplace culture.
What makes this event stand out?
It's our focus on action, collaboration, prevention, an optimistic outlook for the future plus our international network, exhibition of solution providers and dedication to providing an innovative, engaging event format that set the Mad World Summit apart. 
There are no other events like Mad World.
As well as being an acronym for Make A Difference, the event title Mad World Summit reflects the colloquial "mad world" saying, conveying a sense of turbulent change. It alludes to the challenges associated with the way in which mental illnesses have traditionally been perceived, while acknowledging next generation openness and sense of playfulness.