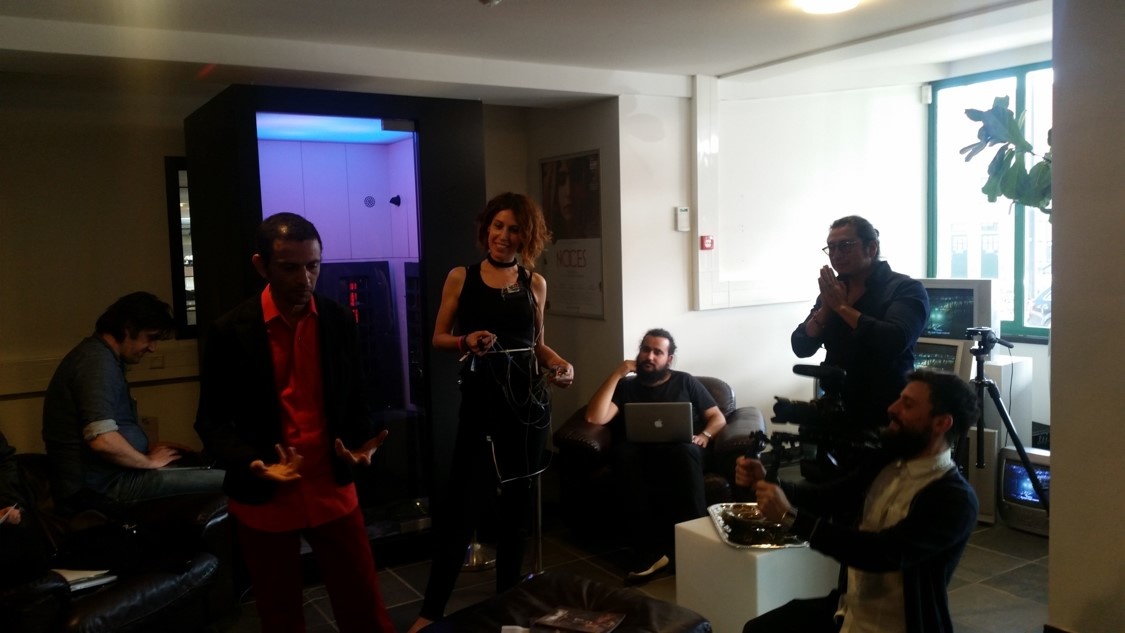 SENSIKS. is at the vanguard of the experiential industry. Sensory reality technology is a product of the fourth industrial revolution, a movement that blurs the lines between virtual and physical, and fantasy and reality. We are building a decentralized ecosystem for the creation, distribution, and utilization of SR experiences and applications.
The framework is powered by a wide range of applications, all of which are critical for expansion or of the SR ecosystem. The creators' community fuels the experiential services of the network.
 Distributed and centralized aspects of SENSIKS. 
The Sensiks organization is a dynamic and modern company, combining a centralized organization together with distributed functionality like distributions of content, creation of content, and creation of pods.
Sensiks facilitates the development, production and distribution of the SR-Pod hardware and steering software. Currently, we are building the foundation for the manufacturing and distribution of the pod hardware in a more distributed and decentralized manner. This is possible because the pods are 100% digitally produced with CNC technology.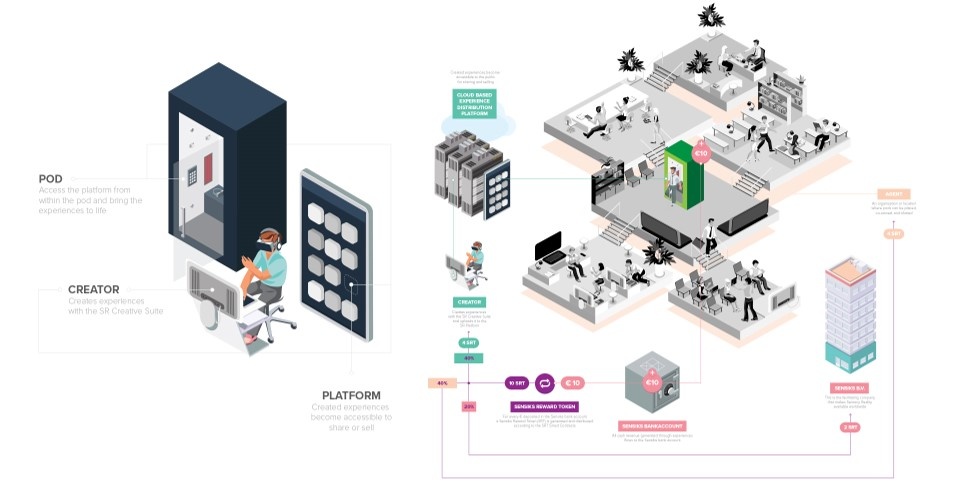 Distributed and Decentralized Aspects 
By letting the community participate through the license and royalty system, the network will grow and new developers and agents will be attracted.
In the future, the manufacturing and distribution of the pods will be more distributed and decentralized as well.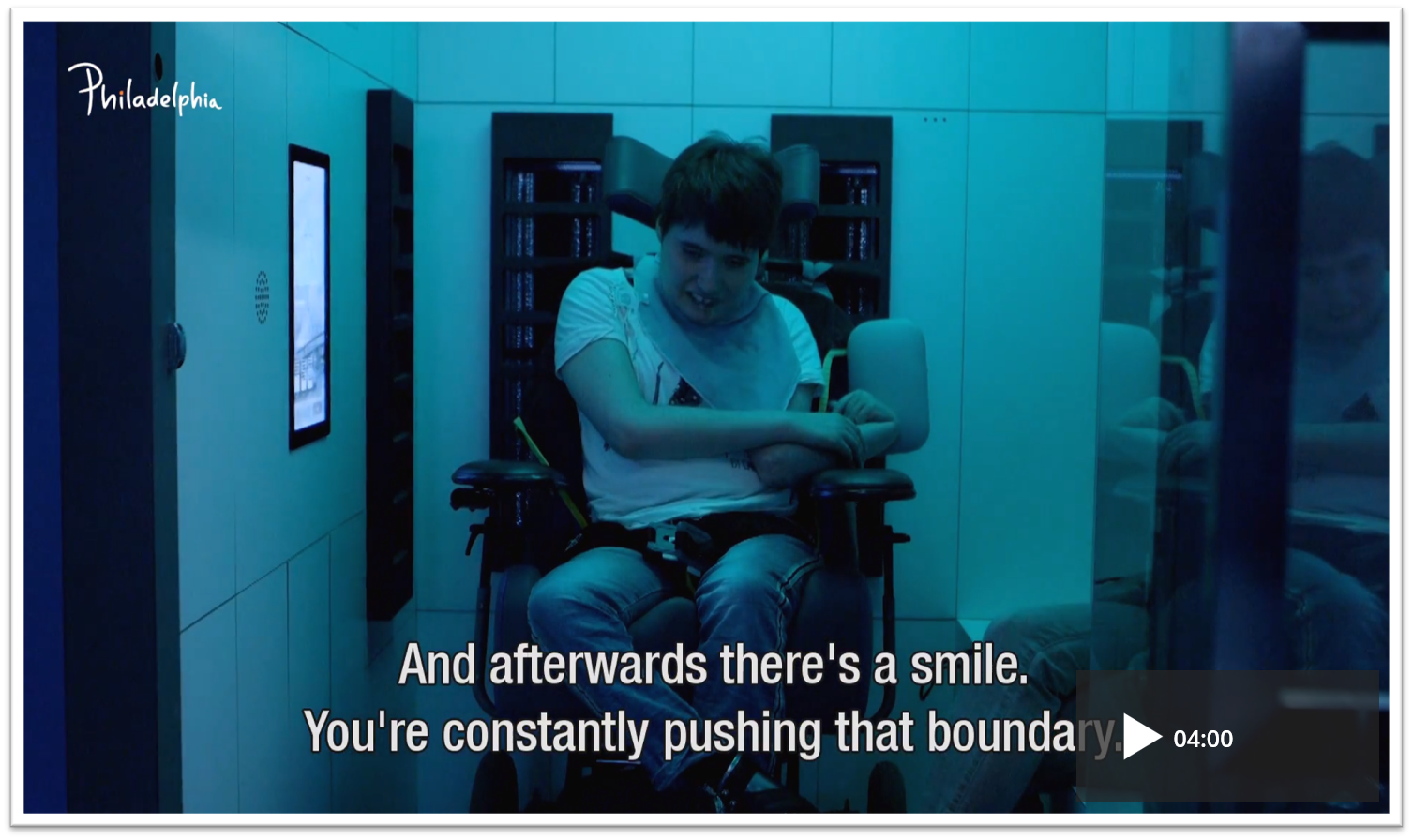 Current Status 
SENSIKS. has gone through the product development and startup phase and is now scaling with a modern collaborations strategy. After the product launch in March 2017 at SXSW Austin Texas, Sensiks has exhibited at over 150 events worldwide such as CES, SXSW, The Next Web, Games com, Mad World, New Scientist, and many more. During this period we received a lot of feedback from tens of thousands of people that tested the sensory reality pods.
In 2018 customer trials were performed with the Dutch industry leaders in the field of mental healthcare, improving quality of life, stress reduction, and PTSD.
Today our pods are operational within several healthcare organizations, office spaces, research labs, universities and tech hubs around the world. Demo spaces are installed in Amsterdam, Eindhoven, Tokyo, Dubai and LA.
 Co-Development 
Several research grants have been approved for further development in the field of mental health such as addiction and PTSD.
Explorations are done within the field of performance optimization for sportspeople and stress training for first responders. Sensiks is teaming up with other leaders in tech to speed up the spread of sensory reality applications and coverage. One example of such a project consortium is the
X-prize challenge >>
The exiting new field of sensory reality has opened up a whole new 'blue ocean' of research opportunities. Researchers, such as in the field of cognitive psychology, neurology, and neurobiology can perform studies facilitated by the Sensiks framework. Currently several grants have been approved for scientific research on the treatment of PTSD, addiction, and anxiety disorders.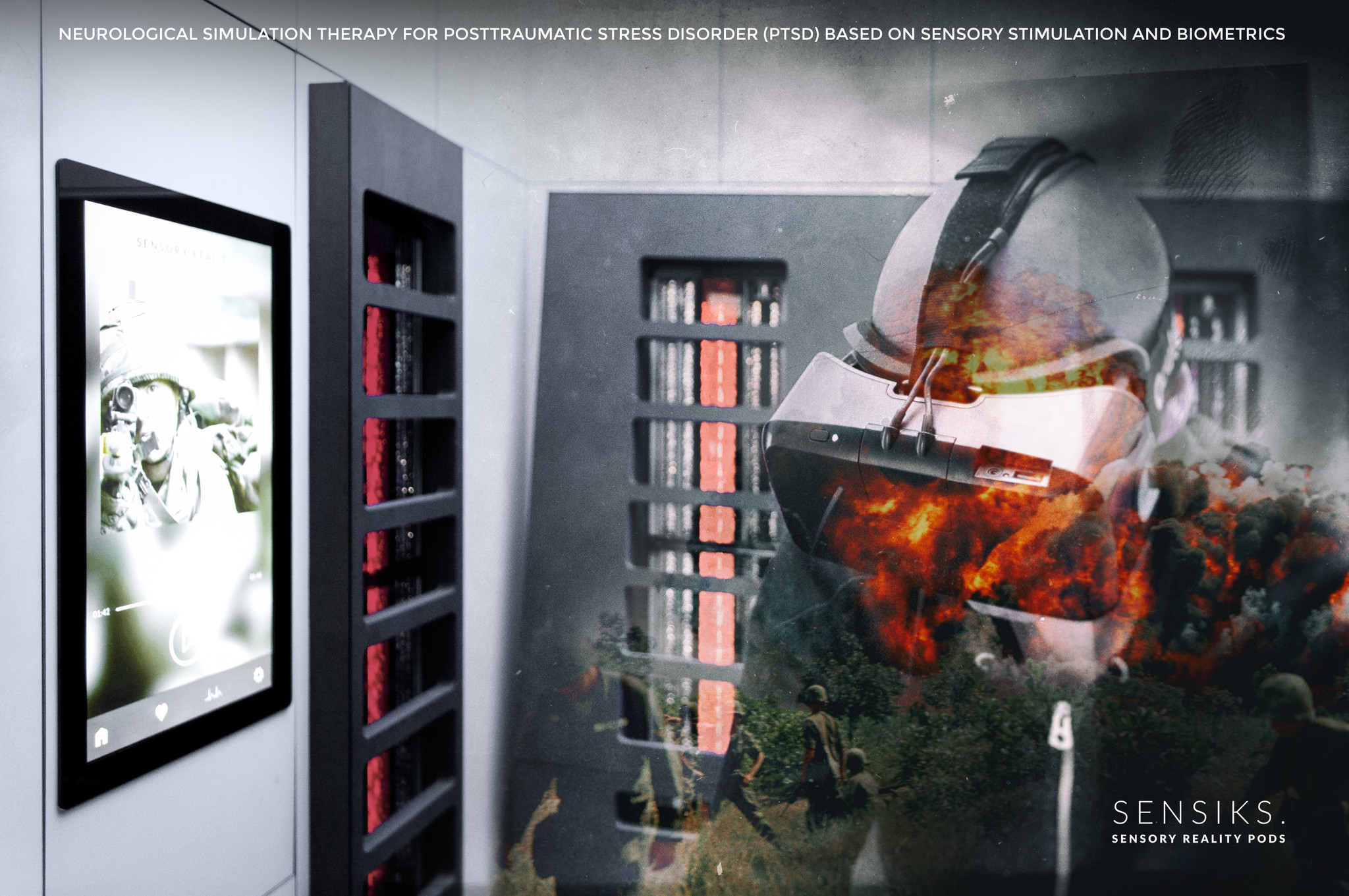 SR Agents  
Agents include customers or organizations that facilitate the use of pods in a relevant available space. Examples include health care organizations, creative spaces, offices hotels, museums or airports. Pods can be placed via onetime sale, lease, rental, or pay per experience model depending on the Agents will need to activate a License which permits the delivery of specific content in order to conduct experiences at their location.
Content creators can start earning by publishing content. They will receive royalties on content that is licensed by our customers.
Storytellers, VR producers, artists, sounds engineers, game developers or music artist can build SR content solutions with making use of our creators toolset and SDK. Custom content assignments can be produced or suiting content can be 'sensified' and shared via the platform.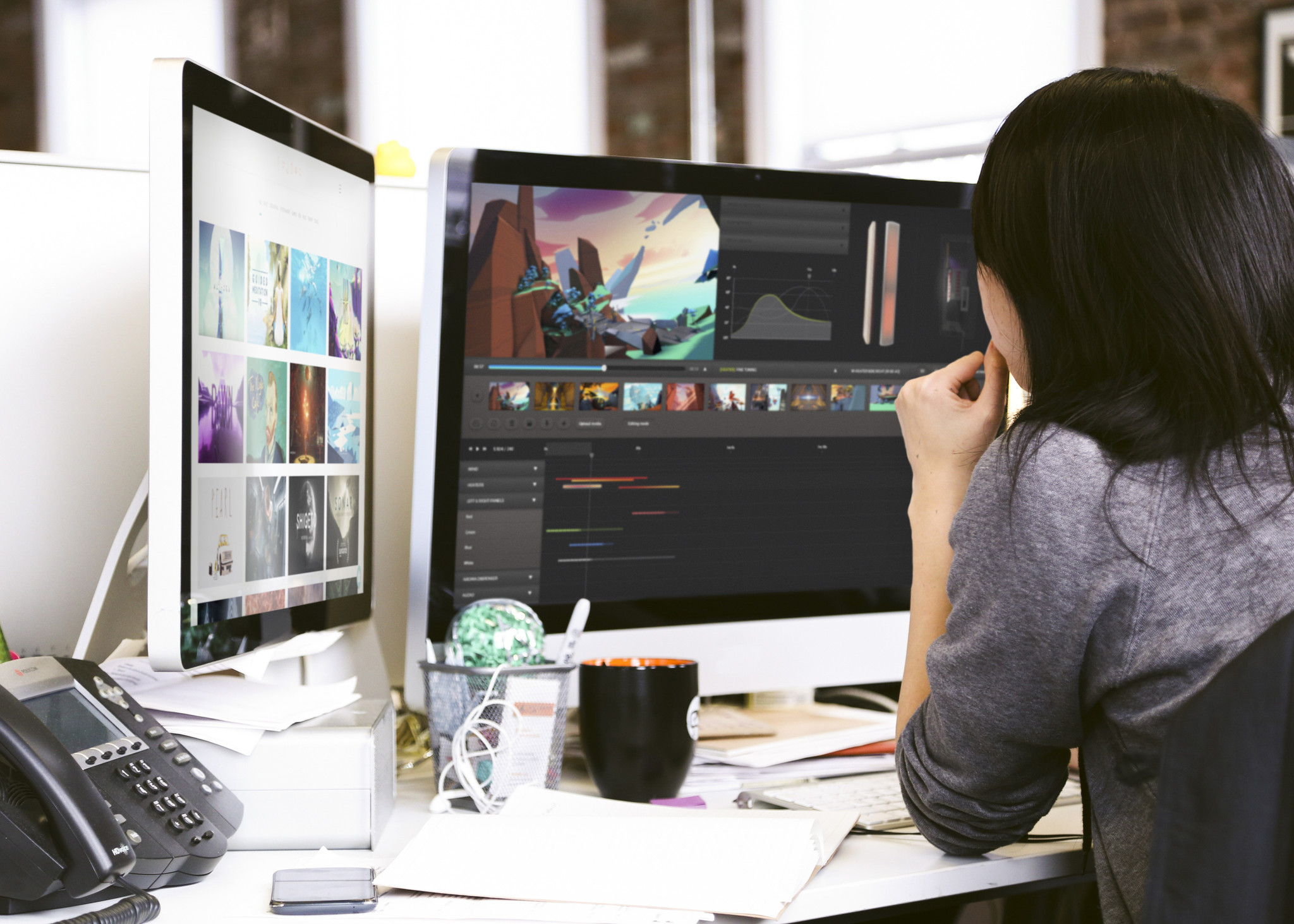 Sensiks customers can share their content idea's and project via the network in order to find the right content partner in order to realize their solutions. SR content can be shared via the platform via a royalty model by the content owners. Content creators can also act as resellers offering Sensiks products to their customers based on a revenue-sharing model.
Resellers are comprised of shops and sales organizations with a relevant network to sell SENSIKS. products and content. These entities can resell Sensiks products via a revenue sharing model through either an online or brick-and mortar-shop.
Third party production studios could get licenses to produce the pods locally around the world and sale/distribute the pods locally.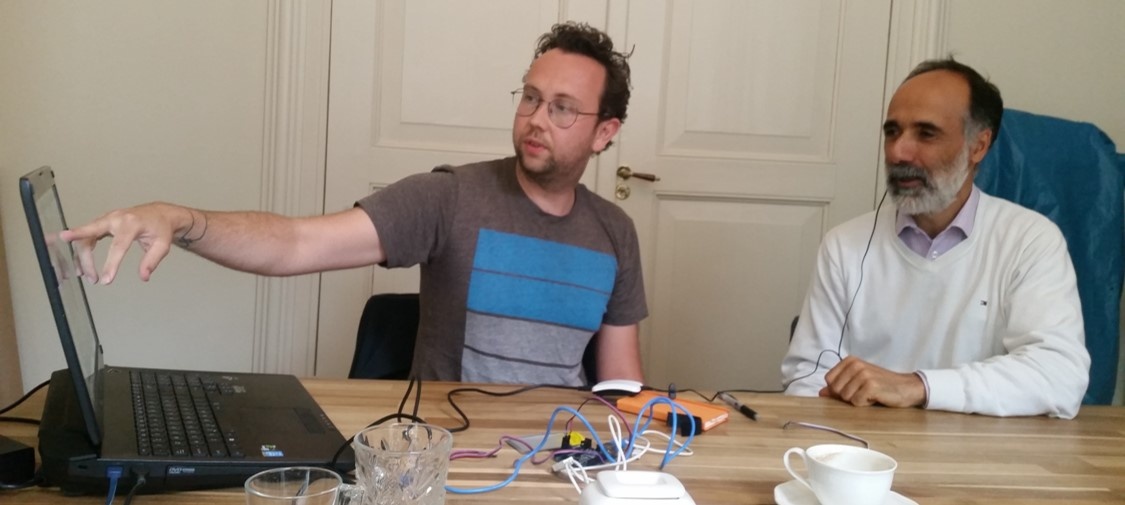 Sensory Reality Pods can retrieve and store data from user experiences. Customer approved data regarding sensorial activations and biofeedback will be available for export. The insights that can be gained from this trove of data will empower the creation of even more personalized sensory reality experiences or therapies.
It's possible to setup special research programs that collect data with a specific purpose. For example a game company could hire a set of pods and let gamers play a VR game and collect physiological response. Or for example a scientific research program around stress reduction could be applied.
Manufacturers are production parties like for example maker labs, product developers or CNC production facilities. Within a partnership agreement they can download the blueprints of the sensory reality pods and produce and distribute the pod's locally and receive our installation kit for completing fully operational pods.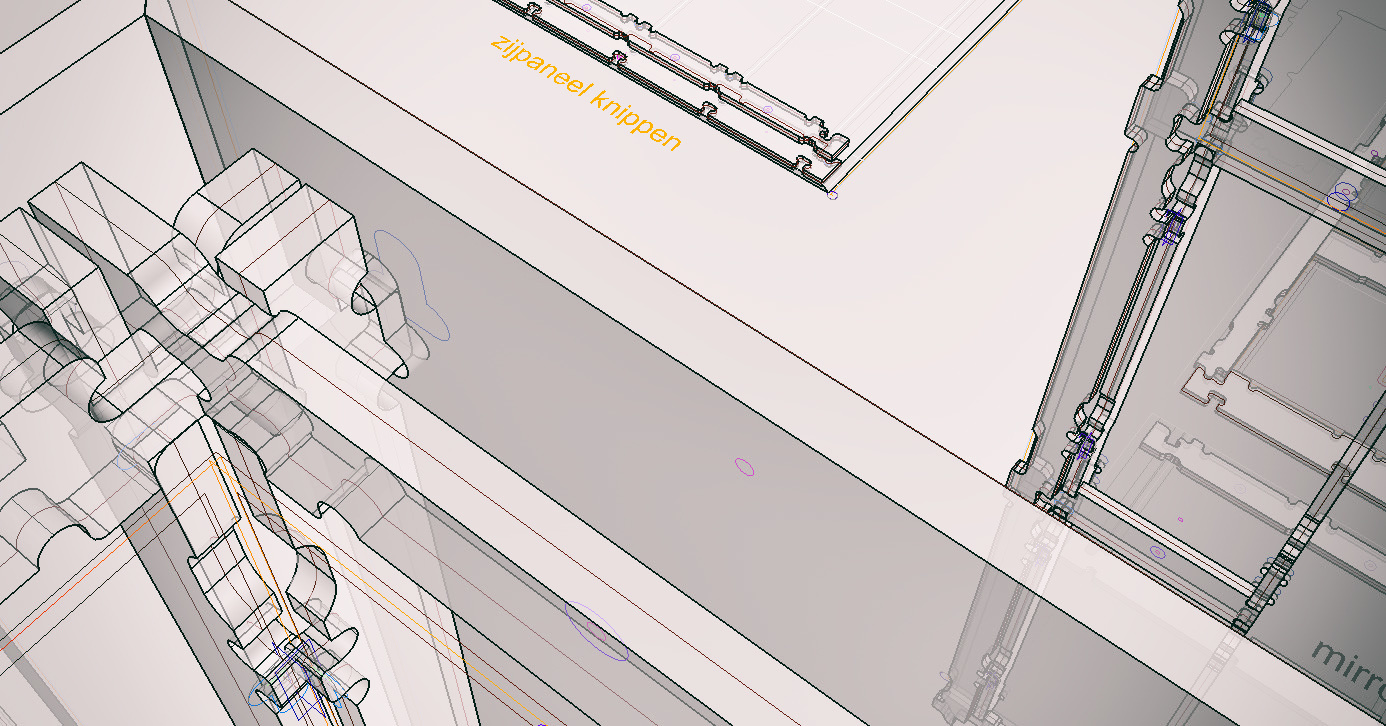 It's our vision to seek collaboration within an open collaboration and grow together with the community of tech, art scientists, skill workers, visionaries and of course our clients with which we are co-developing custom SR solutions on the fly.